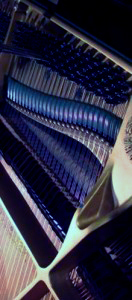 Piano Tuning – $110
Connecticut – $110 total per full tuning.
This price includes a full piano tuning, travel, and sales tax.  There are no additional charges unless your piano needs repair.
We are available seven days a week.  We are totally flexible and will always work around your schedule.
A442 Tuning – If you are a concert pianist and wish to have your piano tuned to A442 instead of A440, just let your technician know.
New York and Massachusetts – $160 total per full tuning.
Piano Inspection/Appraisal/Find – $60
Buying a piano?  Don't get stuck with a lemon!  Have an expert on your side, and get advice you can trust.  Watch out for sharks selling totally beat old school pianos.  A thorough examination is performed for $60, and every detail is documented and shared with you.
Find out the true value of your piano.  Is it worth selling?  Is it worth keeping?  We charge $60 to evaluate a piano.  There is no extra charge for minor repairs.   We answer all of your questions.  We provide a signed document attesting to the value and condition of your piano if you decide to sell it. Use this for a tax deduction if you donate your piano to a charity.
Your piano may be a hidden gem or a valuable antique. Let us prove to you that we are the go-to piano people by providing an in-depth analysis of your piano and our professional opinion of your best options.  We're happy to provide expert recommendations and guidance.
Custom Tuning
A custom tuning starts with taking harmonicity readings on your instrument.  Those numbers are used to calculate a saved tuning that matches your piano only.
We use the Sanderson Accu-Tuner, the industry-wide standard for electronic tuning meters.  It is used to analyze your piano, and then to calculate a perfected tuning for your piano.
When the piano is tuned with these numbers, the tonal voice of your instrument is more focused and is brought to full expression.  Please allow extra time for taking these readings.
String Replacement/Piano Repair 
String replacement within New Haven County typically costs around $50.  Wound strings will cost up to $20 extra for a matched replacement from Mapes Piano String Co, Elizabethton, Tennessee.
Repair and piano string replacement prices are at the technician's discretion, approximately $100 per hour.  We always try to charge a reasonable price for repairs.  The action in your piano may need to be removed and brought to the repair shop.  Please include phone number, location, and the condition of the piano with your request for a quote.
Quick-fix Tuning – $25
Do you have one or two critical notes that are out of tune in an otherwise in-tune piano?  We will adjust up to five notes that have gone out of tune for $25.
Piano Moving 
Distance and the number of stairs will determine the price of moving a piano.  The mover we recommend specializes in pianos, and is bonded and insured.  Please contact us with information about what you need.
Piano Lessons
Please call or email for a referral to piano instructors for all ages.
Piano Tuning Lessons
Piano tuning lessons are available for $60 per hour.  Please call 203-230-2626.
Historical "Well" Temperaments
Only Piano Island Tuning offers a variety of temperaments for tuning your piano.  There is no extra charge.  A temperament is how we fit our twelve-note scale into a perfect octave on a piano.  It's not a mathematically perfect fit, so compromises have been developed on how to distribute the error within this system.
Equal Temperament is the perfectly equal spacing of the 12 pitches of the octave, and it is the current standard method of tuning.  Equal Temperament distributes the tuning error equally in all the notes, so that every note is equally out of tune.  All of the different keys sound the same, but no intervals other than octaves are perfect.  One of the goals of the "well" temperaments of Bach's era was to have more perfect thirds and fifths.  This resulted in each key having a unique color, lending greater expressiveness to the music.
It's fun to explore these different tonal qualities in chords and how they change the emotional expression of music on the piano.  The Werckmeister Temperament has the greatest number of perfect fifths, and the Meantone Temperaments have the largest number of perfect thirds.  One Sohmer grand piano tuned in Young's Temperament had a minor sound in many of the major chords.  In addition to Equal Temperament,  we can tune your piano in any one of these seven historical temperaments:
Kirnberger III
Meantone ¼ Comma
Meantone 1/6 Comma
Prinz Temperament
Vallotti Temperament
Werckmeister Temperament
Young's Temperament