Tom Dans, Piano Technician:  Piano Tuning, Repairs, & Inspection/Appraisal
Tom is a piano tuning specialist, dedicated to performing the best sounding piano tunings possible.
Composing music on the piano and watching piano tuners inspired Tom to learn piano tuning.  The science of precision piano tuning and repair became a calling.
A classically trained flutist, he studied voice and orchestra with Andrew Householder of Huntington, NY, his home town. He went on to become a songwriter, singer, drummer, and professional piano technician. In 2005, 38 Connecticut bands joined together to release recordings of their versions of Holcomb/Dans compositions on a 2-disc, 38-song tribute CD, still available today.
Tom performs a multi-step electronic analysis of every piano before tuning begins, including determining pitches and the exact string inharmonicity across the keyboard to calculate a precision tuning, unique to each piano.
This advanced tuning technique ensures that the tonal voice of every piano will be focused, and sustained chords will have unity. Every piano is tuned twice in one visit because the two-sweep process achieves the most stable tuning possible.
Some concert pianists wish to have their piano tuned to A442 instead of A440, or to a historical temperament, and Tom accommodates these requests.
Tom puts in the time and effort to make sure every piano sounds as harmonious as possible.  He is a consummate professional, an effective communicator, and a craftsman committed to using state-of-the-art electronics and modern piano factory tuning methods to bring forth the unique qualities inherent in every piano for the best possible sound quality and playing experience.
His role as a consumer advocate is called upon with every piano inspection he performs.  Clients ranging from assisted living centers to the New Haven Symphony Orchestra trust him with their tunings.
Debra Mason, Piano Technician:  Piano Tuning, Repairs, & Inspection/Appraisal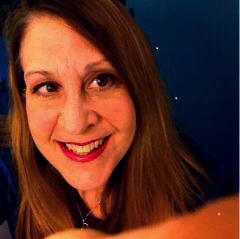 Google Reviews:
Frank C.
"Debra Mason is very personable and thoroughly professional. Her wealth of experience and excellent training are evident in her specialty –piano tuning as well as in the general care and overall maintenance of the instrument. I consider her fees to be extremely modest for the reliable and meticulous service she offers, exceeding all expectations!"
Lori F.
"Deb did a wonderful job on my "new" used piano that hadn't been tuned for years, a tough job. She's friendly, thorough, and highly competent."
Dawn R.
"When I taught piano at a music school in Woodbridge several years ago, Deb was the only tuner we employed. She's a fantastic tuner and a really nice person as well. Very mellow & laid back; a pleasure to work with and always flexible with scheduling. :D"
Yahoo! Local piano tuner review posted on 03/15/12:
 "Debra Mason has tuned my piano throughout a 22 year period and I would never trust my beloved instrument with anyone else. She has an incredible ear and my piano sounds so bright and precise. Her sunny personality makes her a pleasure to do business with. She is in high demand, BUT SO WELL WORTH THE WAIT! Debra carries on a legacy of fine tuning as her father, the late Vernon Urtel, passed his fine ear and talent to her."
Ed Pichulo, Piano Technician:  Piano Rebuilding, Repairs, Maintenance, & Cleaning
In Memory of Harold R. Peters (1945-2016)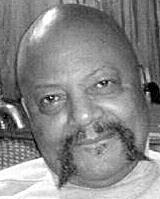 We deeply mourn the passing of our friend, Harold Peters. He was a great man who enriched the lives of every person he met. As a master-level piano technician, his abilities were unsurpassed. His generosity included sharing his methods with fellow technicians. He was a brilliant singer and piano player, and a champion horseshoe player. His love for and commitment to his family and friends was deep, and he will always be in our hearts. Two of our clients posted these comments:
A Google User reviewed piano tuner on 10/20/12:
"Quality Excellent  Appeal Excellent  Service Excellent
We recently purchased a 1915 H.C. Schomacker baby grand piano on Craigslist that needed a great deal of work. Island sent Harold Peters. The appointment was scheduled very quickly (good news, because we were dying to play it and it was completely nonfunctional), and Mr. Peters was AMAZING!!!!!! He spent the entire day here repairing and tuning the piano. He's tremendously skilled and knowledgeable, and as a bonus, he is a complete joy to be around! He even played and sang for me before leaving – quite skilled/talented there, as well! HIGHLY recommend!"
Client E-mail,  June 21, 2012, titled "Excellent Tuning":
"I am so glad I found Harold Peters, who tunes the old-fashioned way with a great ear and skill. He advised against redoing the piano 's hammers and action, and I appreciate his professional opinion."