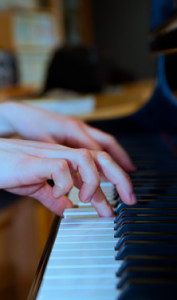 Full Piano Tuning  –  $110 within New Haven County
Hours of happiness… playing a tuned piano.
We offer piano tuning and repairs by the finest piano technicians in Connecticut.
A piano tuning makes a great gift.  Please call or e-mail to make arrangements.
Full Piano Tuning  –  $110 within New Haven County
Travel fee for Connecticut outside of New Haven County:  $20
Travel fee for New York or Massachusetts:  $150
Player Pianos – $50 surcharge for mechanical disassembly
Appraisal/Evaluation/Find  –  $50
Piano repair  –  $100/hour or portion thereof
Quick-fix Tuning (Up to 5 notes)  –  $25
A442 Tuning – If you are a concert pianist and wish to have your piano tuned to A442 instead of A440, just let your technician know.  No extra charge.
Our thanks to all of our clients who have requested tunings through Thumbtack.  Not all of the Thumbtack quote requests reach us.  If you don't hear back from us on a quote request, you may need to contact us directly, at  203-230-2626 or tom@pianoislandtuning.com .
New Listing:  6′ 5″ Steinway Grand Piano, Model A, 1934, $29,500
1934 ebonized finish, 6′ 5″. Excellent condition, excellent tone. Soundboard perfect condition, Case very good, minor blemishes. Original ivory key tops in good condition, minor cracking. At pitch. Pedals all working. Hammers perfectly spaced, tone is good: bright, clear, strong. Hammer shanks are perfect, no warping. No strings missing, no buzzing, minor rust spots. Dampers all perfect. Tuning pins in very good condition.  One owner, recently tuned, lovingly played.  Asking $29,500 – reasonable offers considered.  Contact Middlesister65@gmail.com  More pictures at:  http://newhaven.craigslist.org/msg/6170907846.html